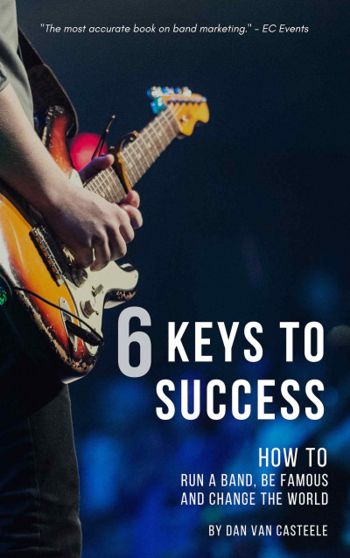 6 Keys to Success: How to Run a Band, Be Famous and Change the World
$4.99
(Please be sure to check book prices before buying as prices are subject to change)
Even though most people think that fame depends on luck, the best bands follow a completely different mindset and route by shaping their fate. Their rules are so common that anyone with enough success and experience will easily identity them. And yet, they're also completely hidden from a majority in the music industry that can't see it.
This book will reveal to you what only famous bands know. These are secrets that will allow you to reach popularity and a great reputation much faster and with more impact, not just locally, but worldwide.
Maybe you're creating your own band, trying to reinvent the one you have, or simply searching for ways to take what you have one step further into the fame it deserves. Whatever is the situation, this book will guide you there.
The main rules for success are here explained with a direct and simple vocabulary, allowing you to easily correlate the information to any band you know and see that, more than a theory, this book refers to very obvious facts that can be identified and measured.

Digital Books


22 Lions
Book Length: Short Story – 0-60 Pages
Leave a review about 6 Keys to Success: How to Run a Band, Be Famous and Change the World. Login Now