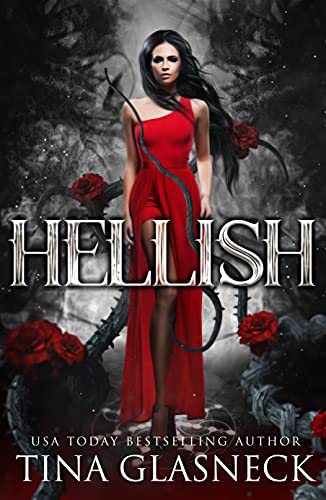 Hellish (The Hell Chronicles Book 1)
Free

$2.99

(Please be sure to check book prices before buying as prices are subject to change)

---
Fated mates? Love at first sight? I've been looking for my beloved for centuries, lost to me in time. Could he be the one?

Lady Hel, the goddess of death, lost her one true love centuries ago. Since then, she's shunned all romance. She's the ruler of Helheim, realm of the dead! She doesn't need anyone... until she crosses Odin, the All-Father of the Norse gods. Odin has her exiled, cursed to look for her reincarnated one, true love, who died long ago.

Now, stripped of her throne, and most of her powers, only time will tell as she tries to find her soul mate.

Harley Andersen is a seven-year college senior with no idea what to do with his life. So far all he's come up with is killing time. When his best friend dares him to hop the gate of what's supposed to be a haunted house, he encounters a woman who steals a lot more than his breath.
And what she's offering could give him the future he's missing.

She's a cold fish desperate to break a curse. He's a college student without direction. Could he be the one?

It'll just require a trip to the past to find out.

Hellish is a sexy standalone book in the HELL CHRONICLES. Fans will recognize characters from the DRAGON SERIES, but you don't need to read them first to enjoy this fantasy romance that turns the Beauty and Beast tale on its head.

Read More...
---
---
---

© 2022 CraveBooks. All rights reserved