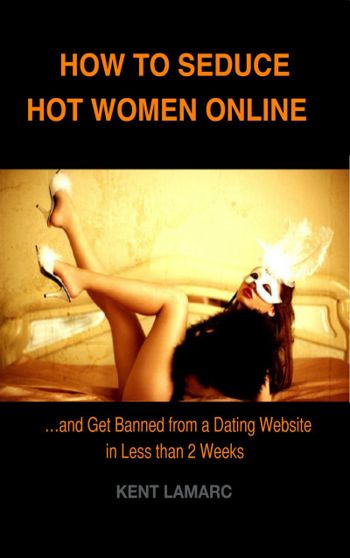 How to Seduce Hot Women Online: ...and get banned from a Dating Website in Less than 2 weeks
By Kent Lamarc
$4.99
(Please be sure to check book prices before buying as prices are subject to change)
I've been banned more than 5 times, nearly always in less than 2 weeks, and for one reason only – I was picking all the women I wanted from many online platforms.
Most of these websites were not for dating, and many of the women I met had boyfriends or husbands, but this didn't stop them from contacting me and go out on a date.
In this book, I reveal the secret that allowed me to pick-up dozens of beautiful women from many websites, and that allowed acquaintances to do it faster than me from Facebook and other more popular platforms.
The secrets here revealed are so effective that quickly draw the attention of everyone, both jealous men and competitive women.
In the end, it's a race against time, while the men try to put you out of the competition in every way they can, and women make you so popular that you start reciving invitations to talk privately online and go on dates with those you haven't had to say whatsoever.
This is about a female magnet that works every single time, even though it will eventually make you get banned as well.
But, who cares about being banned, once your mobile is full of numbers of hot women and most of them expect to become your girlfriend or at least sleep with you?
Don't be fooled about how simple these strategies may seem! Every single pick-up artist that teaches you online dating is either using part of them or all at the same time.
Game on!

---
GooglePlay
22 Lions
More Books in this series from Kent Lamarc
Leave a review about How to Seduce Hot Women Online: ...and get banned from a Dating Website in Less than 2 weeks. Login Now