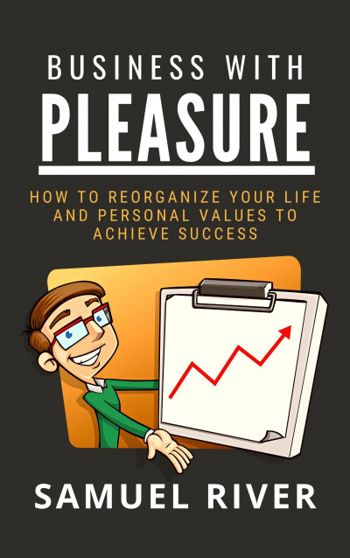 Business With Pleasure: How to Reorganize Your Life and Personal Values to Achieve Success
By Samuel River
$4.99
(Please be sure to check book prices before buying as prices are subject to change)
Most people don't know what personal qualities and entrepreneur must have in order to be successful, and much less know that many of such qualities are related to pleasure. Unless you see the world from the right angle and understand what makes a successful person achieve life goals faster than anyone else, you will hardly achieve yours, no matter how much you work.
If you ever felt that all of your work never led you to the proper results expected, then this is a book you should be reading. Here, you will learn how to develop the right mindset to be able to perceive reality from a perspective that will help you accomplish all of your dreams much faster.
This book will show you why most people can't be wealthy, why most businesses fail and what is the secret ingredient that everyone is looking for but very few are able to find in what regards feeling joy at work and in life.
Digital Books


22 Lions
Book Length: Short Story – 0-60 Pages
More Books in this series from Samuel River
Leave a review about Business With Pleasure: How to Reorganize Your Life and Personal Values to Achieve Success. Login Now