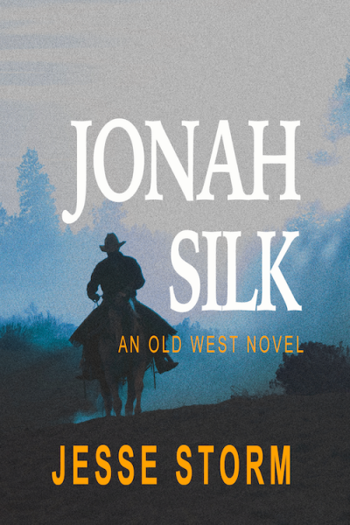 Jonah Silk
By Jesse Storm
$0.99
(Please be sure to check book prices before buying as prices are subject to change)
When the Scarlet Star Gang ride into town, bringing a storm of bullets, Jonah Silk is taught the harshest lesson life can offer: the dead can't be brought back to life, and the rich will do anything to get richer.

Bent on revenge against the men who killed his family, the boy will have to become a man, chasing the ghosts of his past to the bitter end. But nobody ever said that taking an eye for an eye would be easy, and Red O'Connell, the leader of the Scarlets, won't fall without a fight.

For Clara Lasseter, she has her own revenge to take. She's watched, she's waited, and now her time has come. But when push comes to shove, will she stand in the way of the man she loves, or will she step aside?

Across the wild landscape of Arizona, bullets will fly, hearts will break, blood will spill, and secrets, long kept, will decide who lives and who dies.
Digital Books

Book Length: Long Novel – 320-650 Pages
More Books in this series from Jesse Storm