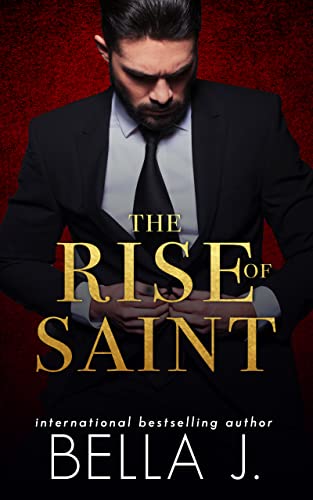 The Rise of Saint: A Forced Marriage Romance (Sins of Saint Trilogy Book 1)
By Bella J
Free

$4.99

(Please be sure to check book prices before buying as prices are subject to change)

---
When my kidnapper is the most powerful man in Italy and makes me an offer to be his wife, I'm forced to accept.

✤ Mila ✤

He's a killer. A monster. A thief.

He stole me; ripped me from a life I thought was mine and forced me into his. There was no negotiating. No choice to be made. And no. Way. Out.

He says once I give him what he wants, he'll let me go. But I don't believe him. Taunting me, humiliating me, hunting me...it thrills him.

He's addicted to my tears, and amused by my suffering. I know he won't stop until he breaks me.

But I won't go down without a fight.


✤Saint✤

She's an orphan. A debt. A secret.

They tried to hide her from me, but they underestimated my determination to always get what's rightfully mine.

Now she's exactly where she's meant to be. At my side. And at my mercy.
The blood that runs through her veins is payment for a debt made between two families. But to me she's nothing but a pretty face and a means to an end. A way for me to feed my vengeance.

Once she gives me what I want I'll let her go back to her miserable, mundane life. But for now, she's mine to play with...

until she breaks


Author's Note: The Rise of Saint is a dark romantic suspense that contains scenes that some readers might find hard to read.
Read More...
---
---
Leave a review about The Rise of Saint: A Forced Marriage Romance (Sins of Saint Trilogy Book 1).
Login Now


© 2022 Crave Books. All rights reserved