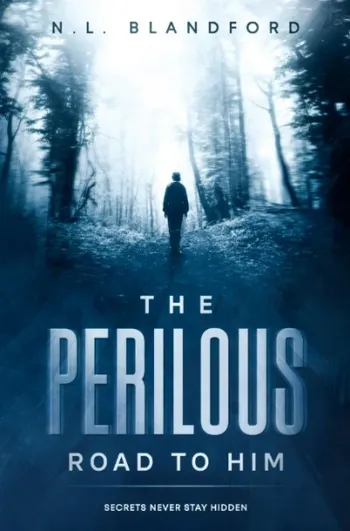 The Perilous Road to Him
$3.99
(Please be sure to check book prices before buying as prices are subject to change)
A riveting tale of a woman's last stand against her past.

In The Perilous Road to Him, the conclusion of The Road Series, N.L. Blandford takes us on Olivia Beaumont's final harrowing battle to regain herself and her son.
Olivia changed her last name, moved to the small English town of Woodhaven and hoped her tortuous past only lived in her memories. However, it also resides within the walls of her house. Her son Calvin's ice-cold stare, secrecy and fits of rage are a reflection of someone Olivia longs to forget: Calvin's father, William Hammond. A father Calvin hadn't known existed until a stranger, M., reveals it to him on his sixteenth birthday.
Two years later, Calvin wakes up, covered in blood, beside the body of his best friend. His partial memories tell him he is the killer. Even Olivia is unsure of his innocence. Stuck in prison; Calvin keeps replaying that horrific night over and over to try to differentiate dream from reality, in his search for the truth.

For eighteen years, M. has watched their enemies from a distance. Waiting for the perfect moment to get revenge for the annihilation of the Hammond's and their empire. The moment of reckoning has arrived and M. intends to savour every minute of it.

Can Olivia finally overcome her past? Has Calvin embraced his Hammond heritage? Will M. get the revenge they've meticulously planned?

Digital Books






ASIN:
B09YP9BZ5D
ISBN:
978-1-7781341-1-1
Book Length: Novel – 150-320 Pages
Leave a review about The Perilous Road to Him. Login Now