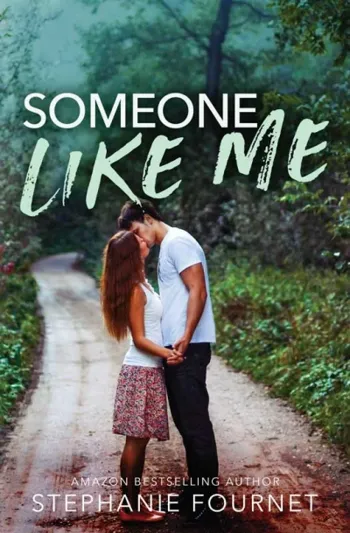 Someone Like Me
$3.99
(Please be sure to check book prices before buying as prices are subject to change)
Drew Moroux has spent the last eight years in Angola State Pen, and if it were up to him, he'd rot there.
He'll never be able to make up for what he's done, but when he finds himself on the outside, Drew has to keep it together for the two people in his family who still believe in him.
But holding it together means working, taking care of his grandmother, and keeping his nose clean. Not spending time with the girl next door. She's way too good for someone like him.
Evie Lalonde is great at bending over backwards — on a yoga mat and for other people. Of course, that would be easier if her family approved of her job choice. Or her values. Or the way she sees the world.
They definitely don't approve of Drew Moroux.
But Evie knows the tortured auto mechanic with the gray eyes and rough hands needs a friend more than anything — even if he keeps pushing her away. Still, when she's with him, friendship is the last thing on her mind.
Falling for free-spirited Evie might be the best thing Drew's ever done, but it could cost him more than his heart.
---
Nook - BN
Apple Books
Kobo
Smashwords
Scribd
More Books in this series from Stephanie Fournet
Leave a review about Someone Like Me. Login Now