The Catalyst (The Alignment Series Book 4)
The Catalyst (The Alignment Series Book 4)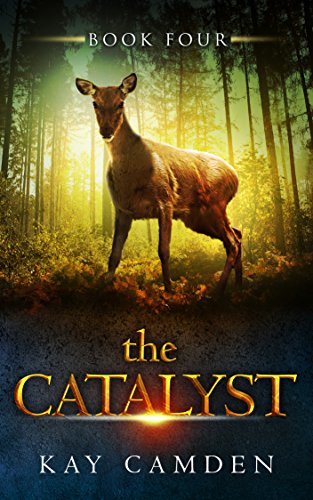 The Catalyst (The Alignment Series Book 4)
$4.99

(Please be sure to check book prices before buying as prices are subject to change)

---
The fourth book in The Alignment Series.

Trey returns from another visit to the Moore estate with nothing but more anger and less room in his head to stow it. Old coping mechanisms no longer work. Not with a newborn in the mix. And Liv, who's had enough.

Liv has found what's missing: a memento of her past she's worked hard to forget. It unearths memories of a different man—a stable partner, a loving father. As it draws her in, Trey's new anger drives her away.

Desperate to find Liv, Trey digs into his arsenal of magic for a dark power he's never used. He shouldn't use—he has to use. What he doesn't expect is who that power lures: a visitor, with answers for Liv, complications for Trey, and a claim on their daughter almost as threatening as the Moores'. And what that power creates: a weapon, perfectly crafted to target all who share his blood. A vulnerability placed upon their daughter. And the perfect way for the Moores to destroy them all.
Read More...
---
Paperback Books
---
Audiobooks
---
---

© 2022 CraveBooks. All rights reserved