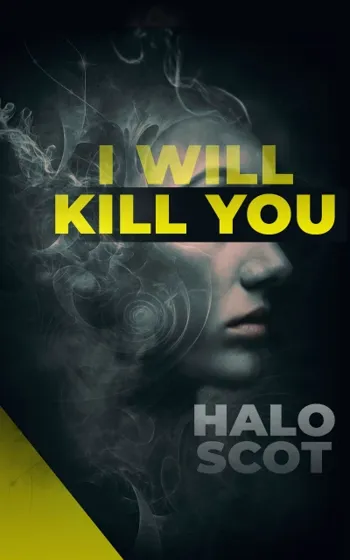 I Will Kill You: A Psychological Thriller
By Halo Scot
$3.99
(Please be sure to check book prices before buying as prices are subject to change)
Corporate America: a psychopath's wet dream. It's Alex Osman's playground.
Meet Alex. Alex is a single father. Alex is a psychopath. In public, he is a legend. In private, he is a madman. After losing his wife, he loses himself, drowning in crime to support his motherless kids. With the help of his imaginary friend, Bob (aka you, the reader), Alex rules Manhattan's white-collar underworld, afraid to love again after crippling loss.
Then along comes Emma. Emma is a genius. Emma is dangerous. She sees something she shouldn't, and Alex lets her live. Alex lets no one live. A game of cat and mouse escalates between them as threats and desire intertwine. After a safe life, Emma wants adventure, and Alex is a hurricane.
Then along comes a job. This job is a risk. This job is freedom. It pushes Alex to vicious extremes, but it could secure his kids' futures. Everything he does, he does for them. Everyone he kills, he kills for them. Alex wants out, but he belongs in. Sin has teeth. Crime doesn't commit itself, and freedom demands sacrifice.
Bob, you can't trust Alex. He lies to everyone, including himself. His story is not what it seems.

Amazon Top 20 New Releases U.S. Horror Fiction & Literary Satire Fiction
Amazon Top 100 New Releases Domestic Thrillers & Contemporary Urban Fiction
CONTENT WARNING: I WILL KILL YOU is a highly graphic psychological thriller intended for mature audiences, including on-page murder, death, torture, mutilation, sexual body horror, abuse, child abuse, substance abuse, violence, sex, and mental illnesses. This list is not comprehensive. Please read at your own risk.
Digital Books

Book Length: Long Novel – 320-650 Pages
Leave a review about I Will Kill You: A Psychological Thriller. Login Now