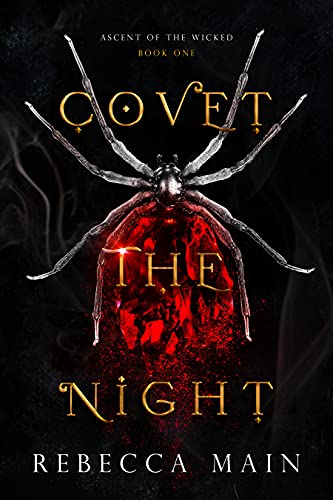 Covet the Night: Ascent of the Wicked Book 1
By Rebecca Main
Free

$9.99

(Please be sure to check book prices before buying as prices are subject to change)

---
If you were offered a second chance at life, would you take it?
Gwen's days are numbered—literally. Like her mother before her, Gwen's Acute Myeloid Leukemia diagnosis came too little too late. So, she packed her bags, said her goodbyes, and set off to see the world before her untimely end.
But when Laurel, a beautiful stranger in Vienna, extends an invitation filled with her wildest dreams—eternal life amongst the haut ton of supernaturals in an underground palace filled with riches and debauchery—she can't say no. And in doing so, she accepts not only the invitation but the treacherous initiation that comes along with it.
Swept away to the infamous Dark Court, Gwen quickly realizes she's in over her head.
The supernatural elites are manipulative and devious.
The palace filled with violence and creeping shadows.
Yet Gwen was least prepared for him; William "The Beast" Gunwyn. A prizefighter of the court and enemy of Laurel's illustrious family, William's fervent attentions threaten to derail Gwen's plans of life after death to become his, and only his.
Faced with unprecedented danger, Gwen must stay alive long enough to discover once and for all what is worth living and dying for.
Paranormal romance meets dark fantasy in this unrepentant and full sensory tale of what happens when love and death collide.
Covet the Night is the first installment of the Ascent of the Wicked series! For more insight into the world of the Dark Court, check out A Soulmark Series by Rebecca Main to discover its background.
Read More...
---
---


© 2022 CraveBooks. All rights reserved