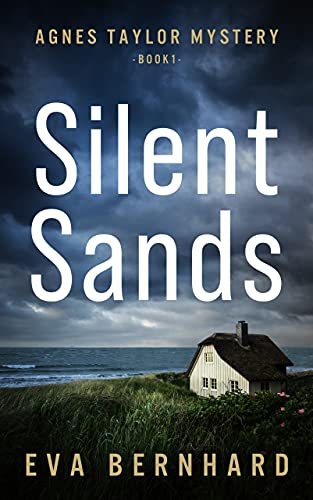 Silent Sands (Agnes Taylor Mystery)
By Eva Bernhard
Free

Free

(Please be sure to check book prices before buying as prices are subject to change)

---
Secrets of the past lie in wait on this murderous island vacation. . .
Relationship drama meets environmental murder mystery
A holiday at the North Sea takes a terrifying turn for college teacher Dr. Agnes Taylor and her mother Sera.
When Sera, a fine arts professor and painter, invites Agnes to join her on a trip to Germany, her daughter isn't keen. At home in Canada, they rarely ever meet.
On the very first day, they are at loggerheads. Her mom's strange behavior worries Agnes. The island proves anything but relaxing. Hordes of tourists one expects, but not environmental activists up in arms about a wind farm project, of all things.
When she meets Polly Holt, who is chums with the protesters, Agnes feels intrigued. With her mischievous grin and bubbly personality, Polly proves the perfect antidote to strained mother-daughter relations. Things are looking up.
Until that is, Agnes wakes up one morning and finds her mom gone from their little cottage way out in the dunes. . .


Silent Sands
- a Classic Whodunit Mystery - Book 1 of the
Agnes Taylor Mystery Series
Readers may try in vain to find Bosum on any map. Although the topography is typical of the German North Sea coast, Bosum, its inhabitants, and visitors exist only in our collective imagination.
Read More...
---
---

© 2022 CraveBooks. All rights reserved