A Life for a Life: A psychological domestic thriller novella which will hold you in suspense
A Life for a Life: A psychological domestic thriller novella which will hold you in suspense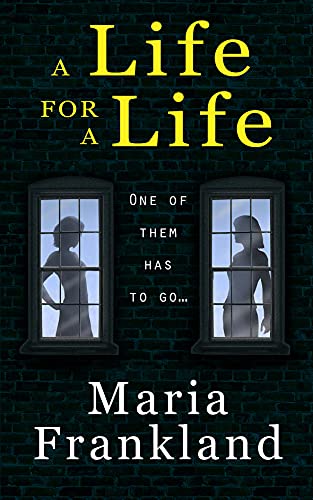 A Life for a Life: A psychological domestic thriller novella which will hold you in suspense
By Maria Frankland
Free

$0.99

(Please be sure to check book prices before buying as prices are subject to change)

---
"I got this book as a freebie but would gladly have paid for it. The story was gripping and I was hooked from start to finish."



Would you choose your marriage or your mother?


Shaun has spent years stuck in the middle of his wife and his mother.

Usually he can keep them apart, but when circumstances conspire to put them indefinitely under the same roof, he's discovers the depth of ill feeling between them.

This is a situation that can only have one outcome. One of them has to go.
Find out what readers have to say about 'A Life for a Life:'
"I have not read a Maria Frankland book that I haven't enjoyed. She is the queen of dark, domestic thrillers."

"If you like domestic thrillers, you will love this book. I highly recommend it."

"Two women hate each other and want the other gone - but what measures will each one take to win? Great story."

Read More...
---
---
Leave a review about A Life for a Life: A psychological domestic thriller novella which will hold you in suspense.
Login Now

© 2022 CraveBooks. All rights reserved