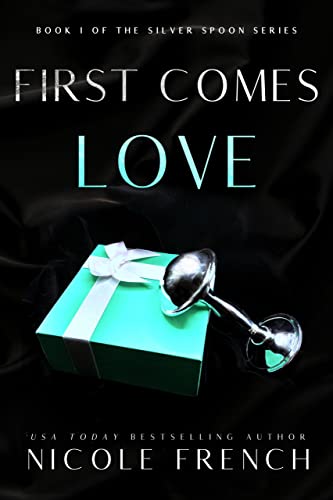 First Comes Love: A secret baby, second chance romance
$4.99
(Please be sure to check book prices before buying as prices are subject to change)
Xavier Parker gets what he wants.
Richer than God. Hotter than fire. Colder than ice.
Father of my child.
And he has no idea.
As London's top restauranteur, he has the golden touch, but he rules his world with an iron fist.
Now he's back in New York with two objectives:
Open the newest hotspot in the city.
And win back my heart, five years after he broke it.
I'd run in the opposite direction, but it's been so long...
And Xavier knows my recipe.
Passion. Pleasure. Just the right kind of pain.
Imagine his surprise when a little girl opens my door instead of me.
A stubborn, button-nosed four-year-old whose shiny black hair and bright blue eyes look just like his.
There's a secret in this house, and he won't stop until he figures it out.
Because Xavier Parker gets what he wants.
And now that includes his daughter.
Digital Books

Book Length: Long Novel – 320-650 Pages
Leave a review about First Comes Love: A secret baby, second chance romance. Login Now