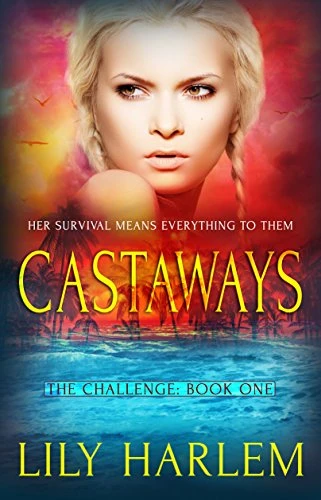 Castaways
By Lily Harlem
$2.99
(Please be sure to check book prices before buying as prices are subject to change)
One girl. Five men. A deserted paradise island. What would you do? 

Olivia Bailey is up for The Challenge. Why the heck wouldn't she be? With mariner qualifications piled high, engineering experience to rival someone twice her age, she's ready to take on the mighty Pacific Ocean and win.

But what about her fellow crew? Five guys, four nationalities. A billionaire's heir who likes to take charge in every aspect of life, an outback expert with a heart-stopping smile, a Spanish chef with mouthwatering moves, and sexy twins who reveal themselves slowly, until it matters, then they act fast.

An adventure was what Olivia wanted, it's certainly what she gets. Because things at sea happen in a heartbeat, friendships grow, tempers heat and desire flares.

But what about when it all upends?

When the unexpected happens? Will they pull together, or will fear drag the crew of Temptress apart?
CASTAWAYS is book #1 in THE CHALLENGE series. Complete and also on KU. Spin-off novel THE BOYS now available.


Digital Books

Book Length: Novel – 150-320 Pages