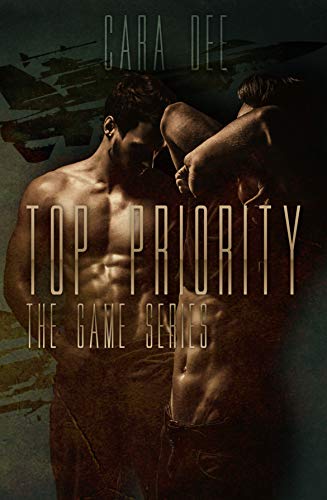 Top Priority (The Game Series Book 1)
By Cara Dee
Free

$2.99

(Please be sure to check book prices before buying as prices are subject to change)

---
The Game Series #1
In a perfect world, Lucas West would meet someone in one of the BDSM communities he was active in, someone who ached for a Daddy Dom as much as Lucas longed for a Little to care for. They would date, play, build something that was just for them, and share a future together.
In a perfect world, Colt Carter would get through his next deployment and then move closer to DC where he could create at least a semblance of a personal life. He wanted something outside of the Air Force, something kinky, something worth leaving everything behind for eventually. For years, he'd kept his inner Sadist and Daddy Dom locked up, only letting him out to play on rare occasions.
In a perfect world…
In reality, Lucas and Colt met each other.
The Game Series is a BDSM series where romance meets the reality of kink. Sometimes we fall for someone we don't match with, sometimes vanilla business gets in the way of kinky pleasure, and sometimes we have to compromise and push ourselves to overcome trauma and insecurities. No matter what, one thing is certain. This is not a perfect world—and maybe that's why the happily ever after feels so good.
Read More...
---
---

© 2022 CraveBooks. All rights reserved