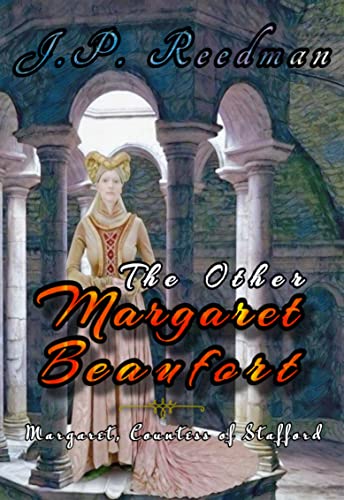 The Other Margaret Beaufort: Margaret, Countess of Stafford (Medieval Babes: Tales of Little-Known Ladies Book 9)
$2.99
(Please be sure to check book prices before buying as prices are subject to change)
In 15th century England, there are two cousins, both the daughters of dukes, both widowed young, both the mother of sons called Henry.
Both are named Margaret Beaufort.
One Margaret's son will be a future King.
The other one's son will be an infamous rebel.
The 'other Margaret Beaufort' is the daughter of Edmund, Duke of Somerset. Proud and temperamental, Edmund's bitterest enemy is Richard, Duke of York. Rumours swirl about Edmund—Is he to blame for losing many English territories in France? Is he the true father of Queen Margaret's baby son, Edward of Westminster? Tensions brew at court while King Henry VI lies abed in a catatonic stupor.
Margaret, Edmund's daughter, wife to Humphrey Stafford, heir of the Duke of Buckingham, is far from this conflict at Brecknock Castle in Wales. She has recently given birth to a son, named Henry for the King, but her life comes crashing down when the First Battle of St Alban's is fought and her father is killed and Humphrey seriously wounded.
The Wars of the Roses has begun.

Digital Books

Book Length: Long Novel – 320-650 Pages
More Books in this series from Janet Reedman
Leave a review about The Other Margaret Beaufort: Margaret, Countess of Stafford (Medieval Babes: Tales of Little-Known Ladies Book 9). Login Now