Sexual Wellness: Optimize Your Relationship, Pleasure & Sexual Health
Sexual Wellness: Optimize Your Relationship, Pleasure & Sexual Health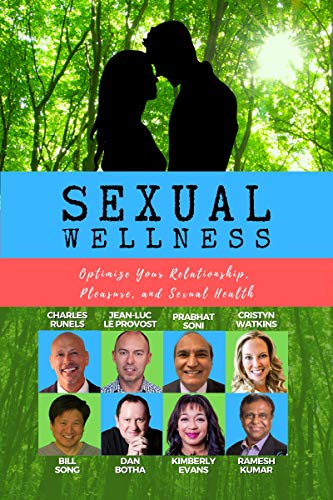 Sexual Wellness: Optimize Your Relationship, Pleasure & Sexual Health
$0.99

(Please be sure to check book prices before buying as prices are subject to change)

---
The exact advice you need need to know about sexual health and wellness.
This book provides the wisdom and practical advice of seven separate physicians who not only understand the most up-to-date science of sex but also bring to that science more than 200 years of collective experience in taking care of people seeking to make sex better.
Each of this book's seven contributing authors actively practice medicine (not just talk about it) and have collectively cared for thousands of people both well and not well to help them find better sex and a better life…
Dr. Charles Runels, as producer of the book, and inventor of the Vampire Facelift®, O-Shot®, and P-Shot® procedures, uses his 30 plus years as a physician to build a utilitarian framework on which to organize the wisdom of the above seven authors with his description of systems analysis and how such analysis can be used to better understand orgasm—the Orgasm System.
Good sexual health, like good health in general is not an event where you do one or two things occasionally and all is good for the rest of your life. Wellness, sexual or otherwise, arises with the daily practice of certain behaviors combined with specific modern therapies when things are broken.
Read More...
---
---
Leave a review about Sexual Wellness: Optimize Your Relationship, Pleasure & Sexual Health.
Login Now

© 2022 CraveBooks. All rights reserved