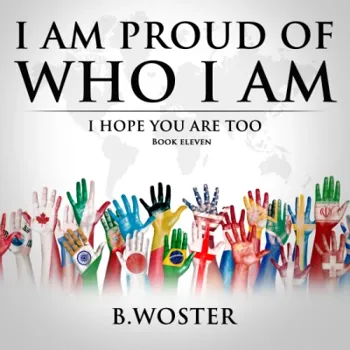 I Am Proud of Who I Am: I hope you are too (Book 11)
By B. Woster
$3.99
(Please be sure to check book prices before buying as prices are subject to change)
This is book 11 in a 15-book series in which students learn
about different places across the globe through letters written by characters
from each place. This series is intended to bridge the gap across cultures, to
demonstrate that we are all people, no matter where we were born or where we
live. Featured countries in book 11:
Andorra, Bhutan, Cameroon, Cocos Islands, Colorado, Guinea Bissau,
India, Israel, Kazakhstan, Kosovo, Lebanon, Massachusetts, Mexico, Mississippi,
Namibia, New Caledonia, Palestinian Territories, Saint Kitts and Nevis, Sao
Tome and Principe.
Digital Books


Universal Link
ASIN:
B0B4LRPQHX
ISBN:
9781957496177
Book Length: Short Story – 0-60 Pages
Leave a review about I Am Proud of Who I Am: I hope you are too (Book 11). Login Now