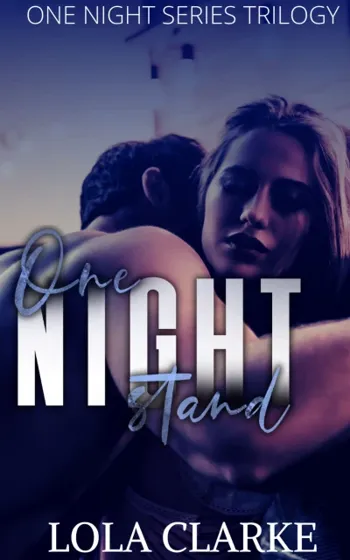 One Night Stand: Complete Trilogy, Books 1-3 (One Night Series Book 4)
$1.99

$4.99

(Please be sure to check book prices before buying as prices are subject to change)

---
All Jessica had wanted was one night to forget all her troubles; to drink, to dance, and to leave the memories of it all behind. A hook-up was all she needed to scratch an itch that could no longer be denied; but when she met Allen…all bets were off.
With one look into his beautiful eyes, the touch of his hand, and one night in his bed; she was hooked. How could a woman walk away from something so amazing? Would one night be enough to satisfy the craving she felt deep inside her soul?
When one night wasn't enough, Jessica struggled with her unexpected feelings for Allen; from the moment they met, he sends sparks throughout her body and soul that she had never felt before and for the first time in her life, she feels like someone actually cares about her.
However, when she let her guard down, insecurities and old flames from the past threaten to put an end to the new relationship before it even begins; leaving Jessica to wonder whether she would have the chance at something more or not.
After Allen's past and present collide, he knows it's only a matter of time before Jessica runs for the hills; buf this time he isn't giving up. This time, he would do whatever it took to prove to her that she can trust him and show her what they have is worth fighting for.
A lifetime of insecurity is at war within Jessica, filling her with doubts that what they have is a fluke and could never be real; but can Jessica lay the demons of her past to rest and trust that Allen will love her in the way she deserves to be loved? Or will she give in to the voice in her head that's telling her one night was enough?
Read More...
---
Paperback Books
---
---
Leave a review about One Night Stand: Complete Trilogy, Books 1-3 (One Night Series Book 4).
Login Now

© 2022 CraveBooks. All rights reserved