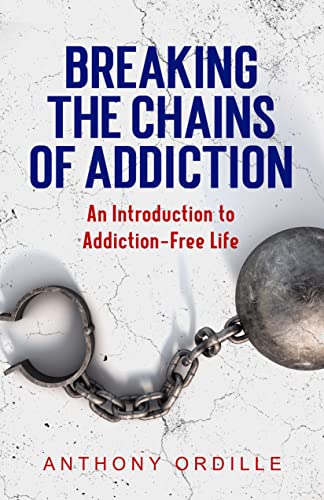 Breaking the Chains of Addiction: An Introduction to Addiction-Free Life
$2.99
(Please be sure to check book prices before buying as prices are subject to change)
Looking To Break Free from Addictive Behaviors? We Have Answers!
Breaking the Chains of Addiction is an introduction to the 12-step program Addiction-Free Life, where people are being set free from the addiction that made them sick and tired, using God's way. It is a program that focuses on helping with any type of addiction.
In this critical book, you will learn:


What is addiction, and what is a proven way to overcome it


How to walk away from

stinking thinking



Find an excellent path to go beyond addiction


Finding the vision to secure your freedom


Another value behind this book includes:


Recovery vs. Freedom


Myths and Facts about recovery


Where did the Twelve-steps come from


This book is for you if you want to stop the pain, shame, helplessness, hurt, fear, guilt, and many other emotions rooted in addictions. We will gladly refund your misery if this is not your right path. If you like expert counsel drawing on the authority of God, teachings from someone who's been there, and plain-spoken guidance, then you'll love Anthony Ordille's comprehensive and life-changing book.
Purchase a copy today!
Digital Books






Author Central
Paperback Books
$8.99



Author Central
ASIN:
B0BRVQVLLK
ISBN:
9781005932787
Book Length: Novella – 60-150 Pages
More Books in this series from Anthony Ordille
Leave a review about Breaking the Chains of Addiction: An Introduction to Addiction-Free Life. Login Now