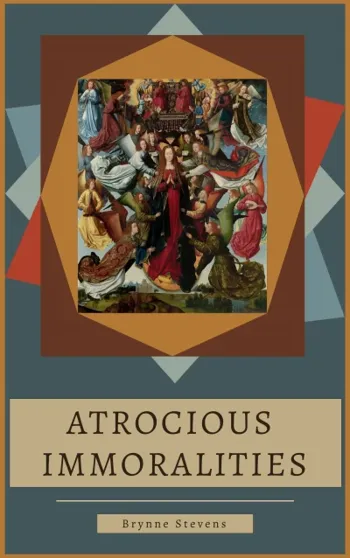 Atrocious Immoralities
$4.99
(Please be sure to check book prices before buying as prices are subject to change)
1613.
Without a family or a coin to her name, a dilapidated orphanage in the English municipality of Kaysford is all that Avis Papley has known in her ten years of life.
She's bound to open that locket around her neck. Charles Stuart I is bound to stray from the stable Protestant monarchy his family has forged.
Although the two paths seem exclusive, there is much that entwines Avis with the young Stuart heir, and Avis gains a power far beyond the realm of politics.
A choice that seems to promise safety and riches will lead to more danger than the young woman could have ever imagined as she takes journeys with curious people to lands where the dead are given second chances.
Atrocious Immoralities is an extraordinary story filled with forgotten history, romance, and fast-paced action with a dash of Celtic mythology. Readers who enjoy historical fiction and magical realism will be immersed in the Renaissance era with dialogue written in Middle English and a unique constructed language.
Digital Books

Book Length: Novel – 150-320 Pages
Leave a review about Atrocious Immoralities. Login Now