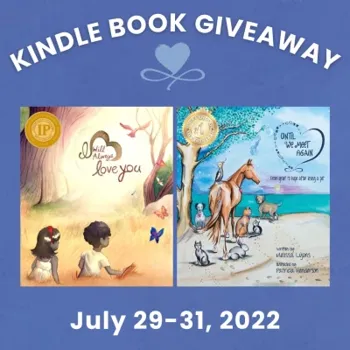 I Will Always Love You: A Journey From Grief & Loss to Hope & Love
Free

$17.99

(Please be sure to check book prices before buying as prices are subject to change)

---
Gently ease a child through the loss of a loved one through comforting story & spellbinding illustration
I Will Always Love You; is a simple, thought-provoking and deeply moving story that takes minutes to read but lasts a lifetime in a heart.
When words are hard to find, bring peace and comfort to those who have lost a loved one or experienced some type of personal loss. Get hope and a sense of knowing that our loved ones could be somewhere happy and free.
Be comforted by the fact that our deliberate choices can alter the way we respond to loss and have the power to bring a sense of joy and the transcendence that lifts us to a higher place of living.
The ideal book for explaining death to young children, teens as well as adults dealing with grief who are looking for peace & recovery.
Get a sense of hope & relief for significant losses such as:
Loss of a brother

Loss of a sister

Loss of a child

Loss of a mother

Loss of a father

Loss of a husband

Loss of a wife

Loss of a loved one
Read More...
---
---
More Books in this series from Melissa Lyons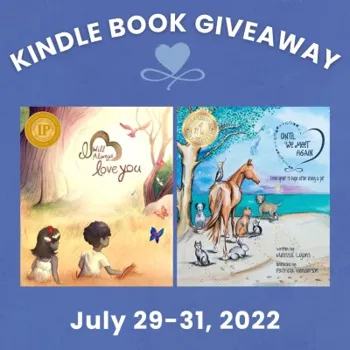 Children's

© 2022 CraveBooks. All rights reserved