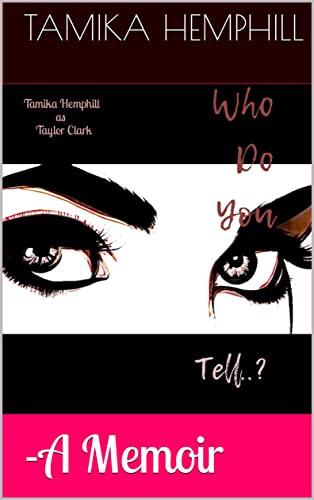 Who Do You Tell..?: -A Memoir
$15.99
(Please be sure to check book prices before buying as prices are subject to change)
Read How A women tells her story of betrayal abuse and divorce
Based on True Events! Come Blaze through Tamika Hemphill's crazy but satisfying Life's Story. Tamika (Referred to as) Taylor Clark, Holds you by your throat & holding nothing back as she tell's her story of Abuse, Betrayal, Heartbreak, Children, and Divorce!
I said, "Look, Ethan, I have to work. I don't want to talk about that shit no more. I'm not trippin' no more. But that shit better not happen again."
But then, when I got to work, he called me on all his breaks.
When I finally answered, Ethan was like, "I was calling you because I was wondering if I was supposed to go to the house with the kids?"
I said, "No, don't worry about it," and before he could strike up a conversation, I hung up!
I was just about to clock out, and here comes Kee-Kee needing a way home. It was cool because it was on the way to my house.
While on the way to her place, she goes, "Taylor, does that offer still stand?
Digital Books

Book Length: Novel – 150-320 Pages
Leave a review about Who Do You Tell..?: -A Memoir. Login Now