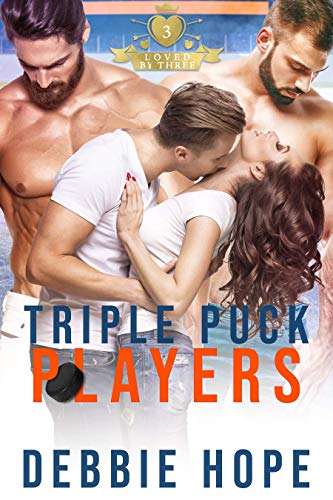 Triple Puck Players: Loved by Three Book 3: Bay City Brawlers Hockey Romance
By Debbie Hope
Free

$2.99

(Please be sure to check book prices before buying as prices are subject to change)

---
This is where I'm meant to be...with them. I feel it deep inside. The loneliness that was hovering is gone. I'm complete.
I'm in lust with three players of the Bay City Brawlers Hockey Team. The Triple Threat they are called, Jesse Barone, Hutch Adams and Abel Wayne. I'm tired of dating the men my father, country singer Brett Perkins suggests. Suggests. Pushes.
I'm finally going to meet them at the championship after party.
Jesse is the protector of the bunch. Hutch, the caring fun-loving goof. Abel, the financial genius as well as a genius on the ice.
Their brawling tendencies gets them into trouble all the time. They bowl through the opposing team, leaving havoc and destruction.
Will a past break up come back to haunt and destroy our love?
Read More...
---
---
Leave a review about Triple Puck Players: Loved by Three Book 3: Bay City Brawlers Hockey Romance.
Login Now

© 2022 CraveBooks. All rights reserved