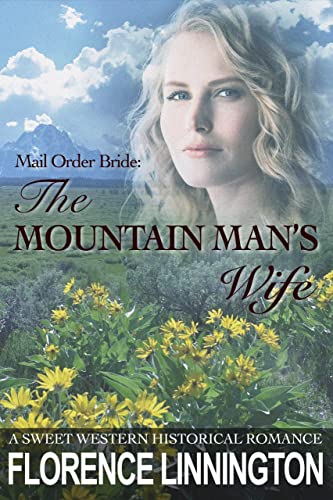 Mail Order Bride: The Mountain Man's Wife: A Sweet Western Historical Romance
$2.99
(Please be sure to check book prices before buying as prices are subject to change)
Ruby Williamson is
struggling to get by on her failing farm and with a brother that won't listen
to sense. Haunted by a botched city job that went terribly wrong as well, Ruby
makes a daring move to become a mail order bride.
Fur trapper Travis
Reed returns to the western town of Clear Hollow after the passing of his
father so as to inherit the vast land and property. But he can't transform the
forested land into farmable land by himself and so he arranges to get married.
After Ruby marries
and moves in with Travis, the couple finds two runaway children who have been
living and hiding on Travis' empty property for a few months, surviving on
preserves and supplies left behind by Travis' father.
The newly married
couple is still trying to know each other better, and at the same time taking
care of two children who have a lot to hide.
When a gang
arrives in Clear Hollow, the leader makes no secret of their search for two
missing children.
Ruby and Travis
now have a duty to protect their children,
but have they forged a love strong enough to fend off deadly threats?
Digital Books

Book Length: Long Novel – 320-650 Pages
More Books in this series from Florence Linnington
Leave a review about Mail Order Bride: The Mountain Man's Wife: A Sweet Western Historical Romance. Login Now