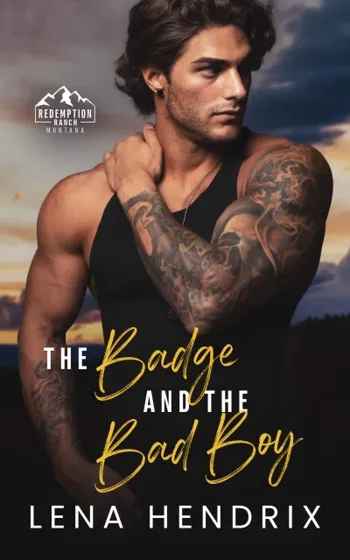 The Badge & the Bad Boy
By Lena Hendrix
$4.99
(Please be sure to check book prices before buying as prices are subject to change)
When I was sent to this remote Montana town, the last person I expected to run into was the man who saved my life. I certainly didn't expect him to be ruggedly handsome and charming, either.
All I have to do is keep my head down, and do my job. Not fall for a dangerous criminal who is completely off-limits.
The rules are clear––he can have no connection to his former life. Ever. But my eyes have a way of wandering.
So do his hands.
He traded his life with the Chicago mafia to save his sister and we can't afford to give into temptation. I'm only stuck on this ranch until I can safely return to my job––and the promotion I've worked so hard for.
But as we're forced to work together, I find Evan is so much more than I ever expected.
He's strong. Kind-hearted. Irresistible.
We're drawn to each other in ways that are completely reckless. I shouldn't let my touch linger or focus on how real it feels with him. It's dangerous.
Addictive.
I can hide it, but the truth always has a way of coming out. In Tipp, Montana, secrets can save your life––the only cost is your heart.
Digital Books

Book Length: Long Novel – 320-650 Pages
Leave a review about The Badge & the Bad Boy. Login Now