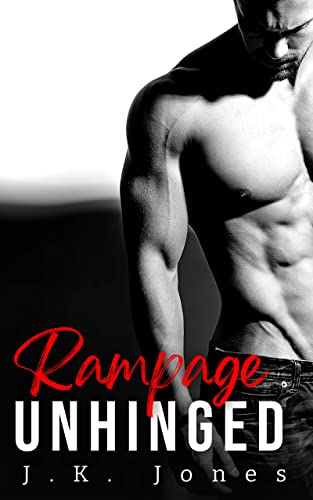 Rampage Unhinged : Decimated (Rage Book 2)
By J.K. Jones
$4.99
(Please be sure to check book prices before buying as prices are subject to change)
Stalked. Hunted. Wrecked.
Professor Sasha Petrovitch now belonged to him, body, mind, and soul. Damian broke him down and crushed him into submission. For too long Sasha evaded him.
For too long Damian waited in the shadows.
Now it was his time to awaken. However, happiness lasts for a moment until it's snatched away, like a thief in the night. Damian has to deal with the consequences of his actions and with it, the hellish nightmare that awaits if he fails.
A bastard king.
A lycan King.
Wolves and the supernatural fear him as the prophecy foretold. The hunter has become the hunted and his half-brother, Antonio won't rest until he was dead.
Good. Damian has waited a long time for this. Jealous had scorched his insides when he found out his brother had mated with Sasha. Forced a bond onto him, so that they would be connected forever.
It was sick. Wrong.
Damian would gut him for that.
Drink his blood. Burn the skies to ash.
Rip his flesh from his bones before he ever gave Sasha up.
Warning: violent thoughts, violence, gore, dubious consent, stalking, werewolf shifter fantasy, HFN
Digital Books

Book Length: Novel – 150-320 Pages
Leave a review about Rampage Unhinged : Decimated (Rage Book 2). Login Now