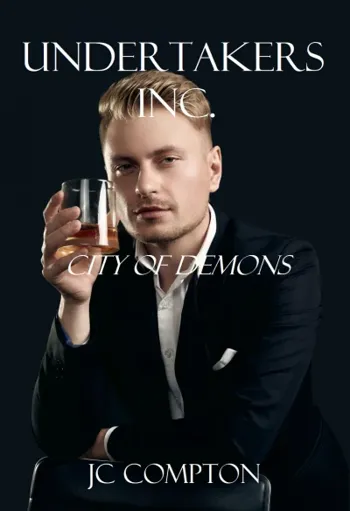 Undertakers Inc. City of Demons
By JC Compton
$0.99
(Please be sure to check book prices before buying as prices are subject to change)
Fiona's clan prepares to fight... but not only Heath Thompson!

Nothing seems right anymore in Rouen as Lan finds herself increasingly attracted to Belial and suspects Shen of cheating on her with a female demon hired by Murasaki to separate them. Meanwhile, Joe accompanies Andre to a transgender vampire meeting where they make new friends, and the demon Astaroth offers Andre to give him a male body in exchange for his soul. Torn between his desire for a quick and painless transition and his desire to belong to Joe, Andre hesitates. The couple argues and Andre finds out that Astaroth is a charlatan, but he falls and hits his head. Joe must then enter the depths of his soul and his suffering to bring him back. As for Tim, he is challenged in his new position as a Freemason as Maurice is back in town and protecting a young vampire hunter he fell in love with. As if that was not enough, Heath Thompson finally decides to attack. Fiona's clan follows Belial to the battlefield where an unexpected guest appears, while Shen secretly kidnaps Cyril to take him to the enemy...

Love, intrigues, and betrayal... who will finally win the war between the Thompson clan?

Digital Books

Book Length: Long Novel – 320-650 Pages
More Books in this series from JC Compton
Leave a review about Undertakers Inc. City of Demons. Login Now