Striking the Billionaire: An Instalove Billionaire, Single Mom Steamy Sweet Romance (The Harrington Siblings Book 1)
Striking the Billionaire: An Instalove Billionaire, Single Mom Steamy Sweet Romance (The Harrington Siblings Book 1)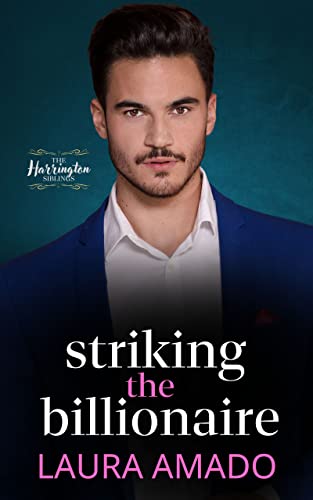 Striking the Billionaire: An Instalove Billionaire, Single Mom Steamy Sweet Romance (The Harrington Siblings Book 1)
Free

$0.99

(Please be sure to check book prices before buying as prices are subject to change)

---
She's tired of dating. He thinks he's fine on his own. Until they meet each other.
Single mom Eliza knows that when her sister wants something, she gets it. And now she wants Eliza to go on a date with one of her friends. She won't stop until Eliza accepts, and to shut her up, she agrees.
Trent doesn't have time for dating, but when he meets Eliza, everything changes and all he can think about is her. Until his past comes catches up with him.
Can they move past their differences and find a way to be happy together?
An instalove romance with a billionaire who knows what he wants and a single mom tired of dating jerks. No cliffhangers. No drama. HEA guaranteed.

Read More...
---
---
Leave a review about Striking the Billionaire: An Instalove Billionaire, Single Mom Steamy Sweet Romance (The Harrington Siblings Book 1).
Login Now

© 2022 CraveBooks. All rights reserved