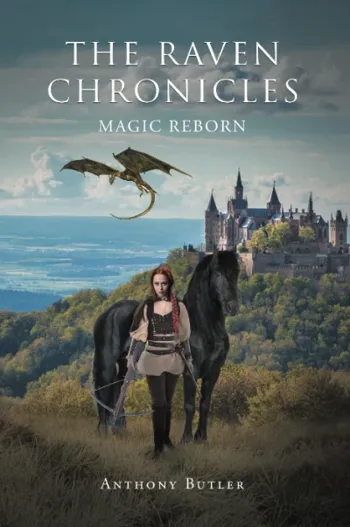 The Raven Chronicles: Magic Reborn
$9.99
(Please be sure to check book prices before buying as prices are subject to change)
Raven loves her life as a bounty hunter. She lives by her own
set of rules and is not beholden to anyone outside of those who hold the
contracts. Raven is ruthless at her job but prefers to bring her prisoners in
alive to stand trial for their alleged crimes. There have been occasions where situations
came down to her life or theirs. In that case, she would not hesitate to bring
them in with her own brand of justice served. Raven has a reputation of
completing her contracts without fail--that is, until a simple job goes
horribly wrong, and she finds herself on the wrong end of the law. As she runs,
she stumbles across a mysterious individual who will change her life forever.
Raven soon learns her luck and instincts are more than just skill, and
everything she knows about her life is about to change forever. On top of
rediscovering herself, she is caught up in a war between kingdoms and someone
from her past has an agenda of their own.
Raven is not ready for what lies
ahead, and she is forced to put aside her solitary life to defend people she
barely knows. Will she survive the trials that lie ahead and a deadly secret
she is unaware of?
Digital Books


Book Length: Novel – 150-320 Pages
Leave a review about The Raven Chronicles: Magic Reborn. Login Now