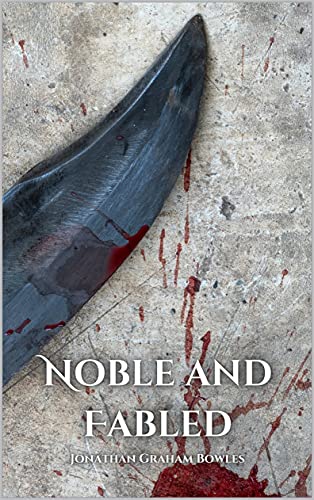 Noble and Fabled: Tyr's Past - Astoran War 1 (Tales of Zersha Book 2)
$0.99
(Please be sure to check book prices before buying as prices are subject to change)
Noble And Fabled is part of the Low Fantasy Series "Tales of Zersha" and is the second story of the collection.

If you start anywhere you should start with "Boar of Astor".
The year is 316 in the calendar of Zersha.
Peace and prosperity flourish in Astor and the markets of Asterik.

The story follows the freshly promoted Captain of the Royal Guard, Tyr Astree and his adopted father, King Jerim Astree III.
The days go by like every other, a visit from the Duke Darius Gausser and his son Leon Gausser.
All is peaceful.

Till now.

This Fantasy short story is Book Two of the series known as the Tales of Zersha.
And is set in a country known as Astor, one of the three main countries on the large island.
Digital Books

Book Length: Novella – 60-150 Pages
More Books in this series from Jonathan Bowles
Leave a review about Noble and Fabled: Tyr's Past - Astoran War 1 (Tales of Zersha Book 2). Login Now