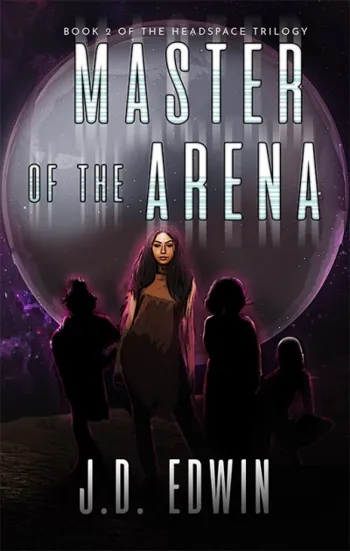 Master of the Arena
By JD Edwin
$5.99
(Please be sure to check book prices before buying as prices are subject to change)
Nasmi Kol was born a slave. Now, she's a champion.
But though she won the seventh game of Headspace, Nasmi has little to celebrate, for her new life may be an even greater challenge. Cast out by her family and world, she has no choice but to take refuge in the orb and become part of the game she hates, traveling from planet to planet to put other alien races through the same gruesome trials she faced.
As she reluctantly sows chaos on other worlds, Nasmi—now Seven—finds a strange camaraderie among the other champions, each an outcast in their own right. Yet a cruel fate awaits them all, and the orb is full of secrets, hidden even from those who inhabit it.
To protect her family of champions from the whims of the arena master, Seven must take matters into her own hands and change the course of the games forever. But what is the true cost of power and control?
The second book in the Headspace series reveals the real story of the arena. Walk the winding halls of the black orb and ask—to what lengths would you go to save the children you love?
Digital Books

Book Length: Long Novel – 320-650 Pages
Leave a review about Master of the Arena. Login Now