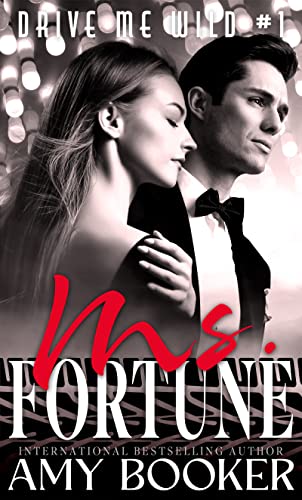 Ms. Fortune: Drive Me Wild, #1
By Amy Booker
$3.99
(Please be sure to check book prices before buying as prices are subject to change)
There are a lot of ways to impress Normandy Blake. Unfortunately for Brandon Carmichael, being a billionaire isn't one of them.
Normandy Blake and her half-sister Chelsie just inherited Mischief Motors from their late father, Victor. The company is the most elite private car service in Las Vegas, serving the wealthy and the lucky, and the sisters are desperate to keep it that way. But news of their father's death has mixed reactions from their clients and competitors. And when Victor's connection to the Vegas underworld surfaces, all bets are off.

One of the top tech companies in the world is holding its annual board meeting in Las Vegas, and its CEO, Brandon Carmichael, wants to pay his respects to his late friend Victor while he's in town. Before the meeting, an insider trading scandal has his company's stock plummeting and the SEC breathing down his neck, putting his reputation on the line.

When Normandy and Brandon meet, sparks fly, but not in the fun 'theme park fireworks' way; more like the 'metal in the microwave' kind.

If they can get past the friction, they might be able to help each other. They will need all the help they can get, but be careful who you trust in Vegas.
Book #1 of the Drive Me Wild Series is a (one-sided) enemies-to-lovers romantic suspense novel for readers who like a little steam, a side of humor, and a dash of drama with their romance. The series features stand-alone stories of Mischief Motors' women and the men who think they can handle them.
Digital Books

Book Length: Novel – 150-320 Pages
More Books in this series from Amy Booker
Leave a review about Ms. Fortune: Drive Me Wild, #1. Login Now