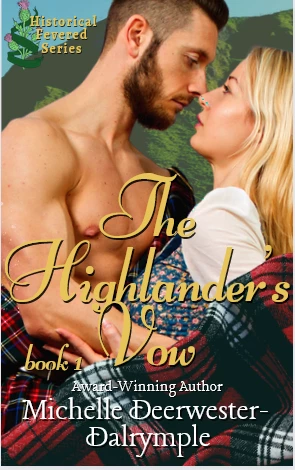 Free

$1.99

(Please be sure to check book prices before buying as prices are subject to change)

---
♥ When our dreams do come true . . .
Morna has a dream that is Ian MacKinlay, youngest son of the local Highland Laird. But like a dream, she knows it will never come true. Can Ian show Morna that his love for her is real?
A hot and fast short novella – like a fevered kiss in the dark – full of passion, steam, and Scottish Highlander romance! ♥
The Laird's son, Ian, has vowed to make Morna his wife, but as the lowly miller's daughter, she is aware that marrying into the Laird's family is not meant for the likes of her. Yet her intense love for Ian gives her a sliver of hope . . .
Ian MacKinlay has never loved a woman like he loves Morna. She is unlike any lass he's met -- fierce and passionate. Her sole focus, her sole desire, is Ian. And when he makes a vow to marry Morna, by God he will keep that vow.
But his parents have arranged a marriage for him with the timid MacNab daughter in an attempt form an Highlands clan alliance. Suddenly, Ian and Morna's future together seems impossible.
Can Ian convince the MacKinlays and the MacNabs that he is not the man for the MacNab lass, and wed the woman who has well and truly stolen his heart?
This is the first book in the Highlander Vow set of the Historical Fevered series. If you love fast-paced quick read tales of beautiful women, powerful Highlanders, and medieval Scottish Romance, you will love The Highlander's Vow! An exciting opposites-attract, class conflict, medieval Scottish Highlander romance.
Historical Fevered is a series of interconnected, stand-alone historical romance short novellas. Each book promises a steamy scenes, real life representations of medieval life and violence, and a happily ever after.
Read More...
---
---

© 2023 CraveBooks. All rights reserved