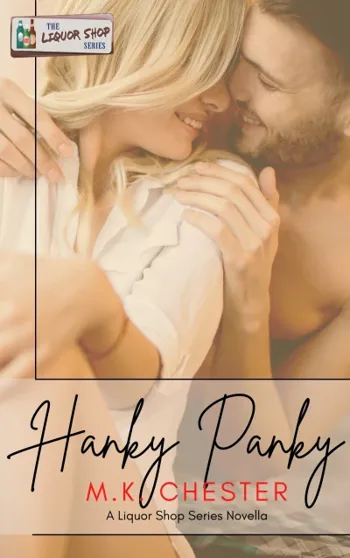 Hanky Panky
By M.K. Chester
$0.99
(Please be sure to check book prices before buying as prices are subject to change)
A swing and a miss or a bases-loaded home run?
Baseball titan Rian Murphy returns home to nurse a career-ending injury and his shattered ego. When he learns he'll never return to the game he loves, he takes a job tending bar on the Carolina beachfront and tries to ignore his best friend's little sister, all grown up.
Harper Jones doesn't intend to hit on Rian, but her brother's best friend always seemed so out of her league. When he serves her his signature drink and sparks fly, neither mind when a few stolen kisses go a little further. She might be the one to show him his life isn't over.
After all, a little hanky panky never hurt anyone…
Digital Books





ASIN:
B0B3G4Y1C7
ISBN:
9798201783440
Book Length: Novella – 60-150 Pages
More Books in this series from M.K. Chester