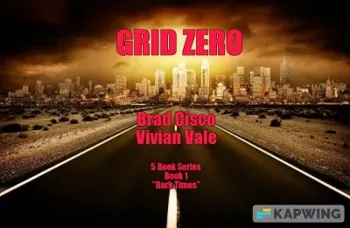 Grid Zero - "Dark Times"
By Brad Cisco
Free
(Please be sure to check book prices before buying as prices are subject to change)
The story takes place in today's timeline. The socialist Democratic Party have just lost the mid-term elections for 2022 and are furious that the American people have won. One week before the new Congress and Senate were to be sworn into office the Democrats along with the DHS, FBI and other loyal government agencies fled with their families to five separate underground bunker complexes around the country that was built for ARMAGEDON. No one knew for sure who gave the order, but a Ghost nuclear ballistic submarine somewhere in the Pacific Ocean fired five nuclear ballistic missiles into the stratosphere and World War III had begun.
Digital Books

ASIN:
BOBJ12GLLF
ISBN:
BOBJ12GLLF
Book Length: Short Story – 0-60 Pages
Leave a review about Grid Zero - "Dark Times". Login Now