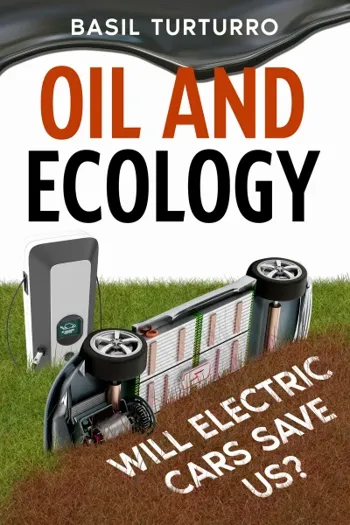 Oil And Ecology: Will electric cars save us?
$3.99
(Please be sure to check book prices before buying as prices are subject to change)
I am very skeptical about electric cars. So, whenever I hear some eco-friendly bravado from green parties about the environment and the polar bears and whatnot, I honestly can't take them seriously. Apparently, it's high time for me to explain why.
Because it's quite common to hear something like...
«Who do you think you are, what about our children? They will inherit this world from us and they'll suffocate. They'll have to eat plastic bottles for breakfast and they'll cry. Eat plastic bottles and suffocate. Is this the future you want for your children? What about global warming? What about the carbon footprint? It's very, very, important!"
And there are like 84 variations of such nonsense constantly uttered by Instagram people who drink their organic latte from recyclable coffee cups. And then the ones who live in any polluted city take a drag on some factory pipe like it's a cigarette and say:
"Yeah, go on, tell us about ecology, insta kids, don't forget to post pic afterwards. At least that'll be useful."
And so, dear readers, obviously there is a reason I laugh at this bigotry. There's no such thing as coincidence in this world and everything has some kind of logic to it.
And to understand this logic, you must read this book and then you will learn:
Why and how steam vehicles and electric cars lost out on their competition with gas.

Why everyone has forgotten about the alternative for a hundred years.

How religious fanatics and pharmacists influenced the energy industry.

How the mysterious gas killed workers at General Motors and why they print "unleaded fuel only" on the filler flaps.

How only a few words can lead to the collapse of the power industries worldwide and cause global panic.

How come gasoline and exhaust fumes are destroying humanity.

And if electric cars can save us from the global ecological disaster.
Digital Books

Book Length: Novella – 60-150 Pages
Leave a review about Oil And Ecology: Will electric cars save us?. Login Now