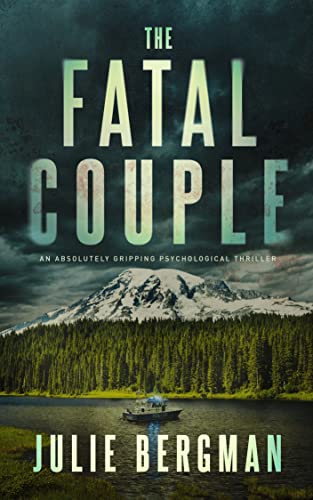 The Fatal Couple : A Serial Killer Suspense Novel (A Sergeant Evelyn "Mac" McGregor Thriller Book 2)
$4.99
(Please be sure to check book prices before buying as prices are subject to change)
Tied up, strangled, then discarded. Going undercover to solve a multitude of murders, will she make it out alive?
Evelyn "Mac" McGregor is still grappling with taking a man's life. Six months after the fatal confrontation, the promoted sergeant approaches her recent assignment on a special task force with cautious excitement. And her first order of business is a dead airman pulled out of the water – just like several others.
Discovering strange wound patterns that link the corpses together, the sharp-minded investigator follows leads all over the area collecting info… until evidence goes missing. And when clues point to a taboo world of kink, Mac and her rugged boyfriend embark on a covert hunt into dangerous territory.
Can she run a cunning psychopath to the ground before more innocents end up in the grave?
The Fatal Couple is the exhilarating second book in the Sergeant Evelyn "Mac" McGregor Thriller series. If you like well fleshed-out characters, sexy romance, and powerful twists and turns, then you'll love Julie Bergman's edge-of-the-seat page-turner.
Buy The Fatal Couple to stop the kiss of death today!
Digital Books

Book Length: Novel – 150-320 Pages
Leave a review about The Fatal Couple : A Serial Killer Suspense Novel (A Sergeant Evelyn "Mac" McGregor Thriller Book 2). Login Now