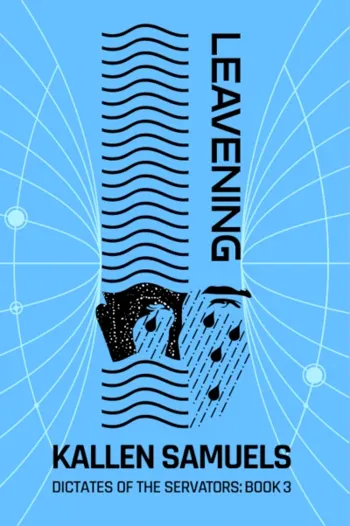 Leavening
$4.99
(Please be sure to check book prices before buying as prices are subject to change)
Chaos threatens the world as the Breachers gain ascendancy. Extermination of the Servators is well under way and the remnant gathers at their final refuge, prepared to make a last stand.
A small hope remains as Leviticus searches the journals of the Levigators. If he can reclaim the knowledge of his predecessors he might prevent disaster — his power means nothing if he can't find the answers he seeks.
A storm is brewing and Leviticus must decide if he should take a desperate gamble.
Digital Books

ASIN:
B09VCWHCQB
ISBN:
978-1-7779901-5-2
Book Length: Novel – 150-320 Pages
More Books in this series from Kallen Samuels