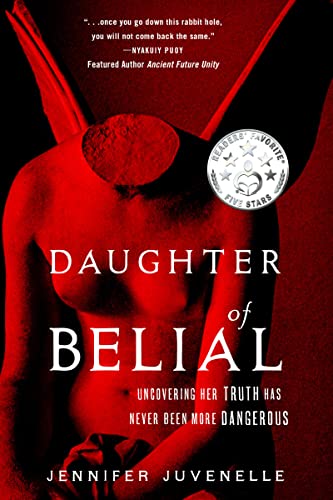 Daughter of Belial
$4.99
(Please be sure to check book prices before buying as prices are subject to change)
Some Family Trees Should Be Burned. . .
Greer Girls are special. Greer Girls are rare. Greer Girls are central to the secret Order of Belial.
Sophie Greer knows none of this. All she knows is that her now ex-boyfriend cheated on her, she's alone working in Paris, and her mysterious billionaire boss, Edward Hughes, is way too interested in her life. But when Sophie is kidnapped in Moscow while on a business trip, she's plunged into the dark underbelly of the global elite and a sinister secret society with deep ties to her family; ties that lead to revelations darker than anything Sophie could have imagined.
Betrayed by the man who raised her, and targeted by the illustrious Hughes family, only one thing is certain—family history can be deadly. If Sophie is to survive, she must decide who to trust and what to believe, or risk being crushed beneath the weight of the all-powerful secret Order of Belial.
Digital Books

Book Length: Long Novel – 320-650 Pages
Leave a review about Daughter of Belial. Login Now