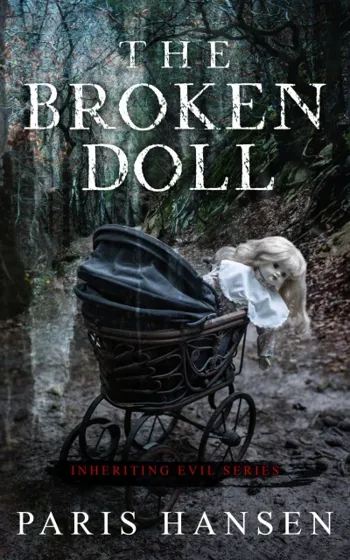 The Broken Doll
By Paris Hansen
$4.99
(Please be sure to check book prices before buying as prices are subject to change)
In a gripping new crime thriller series, a former FBI agent is forced to face her past and the killer that got away.


"He's Back."


Two words Sloane Matthews never thought she'd hear, especially not from her ex-husband's mouth. Failing to catch The Mommy Murderer five years ago was the beginning of the end of her career and her marriage. She'll do whatever it takes to find the man responsible for the deaths of so many, even work alongside the man who betrayed her.


The return of a gruesome serial killer isn't the only reason Sloane is back on the FBI's radar. Someone is recreating horrors from her past, and she's the number one suspect. Is she guilty of their suspicions or just guilty by association? That's what Special Agent James Cade intends to find out.


Can Sloane finally bring the killer to justice before another woman loses her life and her child?


And if she's not responsible for the grisly murders resembling those of her parents, who is, and why are they fixated on making Sloane look guilty?
Digital Books





Book Length: Long Novel – 320-650 Pages
Leave a review about The Broken Doll. Login Now