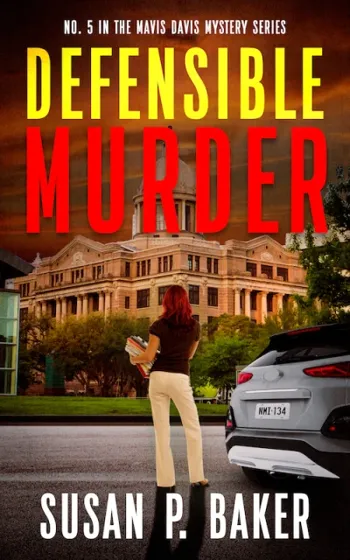 Defensible Murder, No. 5 in the Mavis Davis Mystery Series
$4.99
(Please be sure to check book prices before buying as prices are subject to change)
mso-ascii-theme-font:minor-latin;mso-hansi-theme-font:minor-latin;mso-bidi-font-family:
"Times New Roman";mso-bidi-theme-font:minor-bidi">No. 5 in the Mavis Davis Mystery Series
mso-ascii-theme-font:minor-latin;mso-hansi-theme-font:minor-latin;mso-bidi-font-family:
"Times New Roman";mso-bidi-theme-font:minor-bidi">

mso-ascii-theme-font:minor-latin;mso-hansi-theme-font:minor-latin;mso-bidi-font-family:
"Times New Roman";mso-bidi-theme-font:minor-bidi">HOUSTON – The
parents of kidnapped twin babies hire P.I. Mavis Davis to find their children
held captive in this city notorious for human trafficking. When police discover
the twins' father standing over the dead body of the primary suspect, the
situation becomes even more dire. Can Mavis rescue the children, prove their
father innocent, and catch the real perpetrator without becoming the next
victim?
Digital Books

Book Length: Novel – 150-320 Pages
Leave a review about Defensible Murder, No. 5 in the Mavis Davis Mystery Series. Login Now