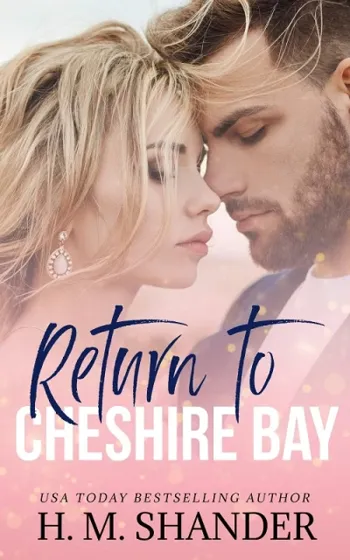 Return to Cheshire Bay
By H.M. Shander
$2.99
(Please be sure to check book prices before buying as prices are subject to change)
It's
hard to start over, and find love, when no one forgets your past.
Pregnant and suddenly jobless, Lily is desperate to figure
out what she wants from life before the baby comes. Leaving her busy, high-rise
life on hiatus, she sets out to the small-town on the Pacific coast determined
to fix up the family's summer home and sell it for some much needed cash
flow.
As she begins the renovations, she becomes reacquainted
with her sexy neighbour, a charter pilot, who now lives on the strip all year
long. Despite his charm and laid-back attitude, Eric's a distraction she doesn't
need right now. Besides, there's no way he could possibly be attracted to the
single mom-to-be, right?
Despite her repeated attempts to show she's changed,
Cheshire Bay refuses to welcome her home. Will she cave to the mounting
pressure to return to the high-rise lifestyle, or will she put the rumours to
rest and make Cheshire Bay – and Eric – her new home?
Digital Books





ASIN:
B08S1T95LS
ISBN:
978-1-9992343-8-6
Book Length: Novel – 150-320 Pages
Leave a review about Return to Cheshire Bay. Login Now