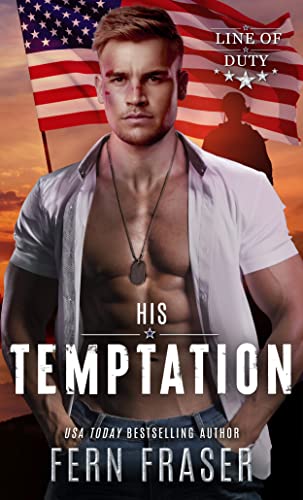 His Temptation : Line of Duty
By Nichole Rose
$2.99
(Please be sure to check book prices before buying as prices are subject to change)
She's the boss's daughter who wants respect. He's the grumpy doctor who won't give her the time of day.

LACEY: The law of magnetism states: like poles repel one another and opposite poles attract.
When Dad hires a doctor to cover his medical practice while he takes a well-earned vacation, I step in to help. Ex-Army Doctor Wyatt Stanton's piercing blue eyes and brooding good looks are just as annoying as his tendency to be right all the time. Wishing Dad didn't hire such a grump is pointless. Forced into working together, business soon becomes pleasure. Fighting the laws of attraction is impossible, but what am I supposed to do when Dad returns to work and Wyatt leaves town?

WYATT: She is too hot to handle, but I cannot stay away.
Getting involved with the boss's daughter is a bad idea. I was determined to keep my hands off Lacey when I accepted the short-term role. The curvy firecracker is too young for me, too innocent …and way too tempting.

When a grumpy doctor and a sunshiny nurse get together, they create a fiery connection that should come with a health warning. Giving in to their sizzling chemistry is one thing, but can Lacey trust Wyatt with her heart?
His Temptation is a steamy sweet short romance with no cliff-hanger.

This February, nine of your favorite authors are bringing you tales of courage, valor, and sacrifice. These warriors carry their scars with pride and have given their all in the Line of Duty.

More Books in this series from Nichole Rose
Leave a review about His Temptation : Line of Duty. Login Now