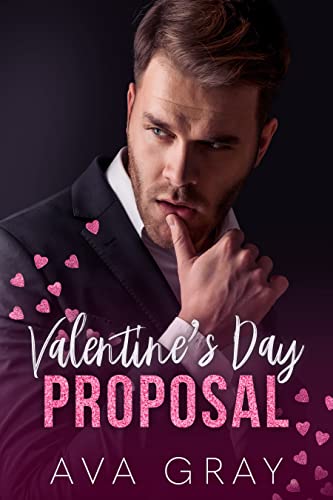 Valentine's Day Proposal (Alpha Billionaire)
By Ava Gray
$3.99
(Please be sure to check book prices before buying as prices are subject to change)
The last thing he deserved after breaking my heart was an agreement.
An agreement to call me his wife.

Building a business was easier than fixing my damaged heart after Charles dumped me out of nowhere.
That was way back in college.
I never thought I'd have to endure seeing his face again.

But the jerk just couldn't stay out of my life for good.
Running for the US Senate seat meant looking like a family man.
Something that his team thought I could help him with.

That was my chance to get something out of him.
Capital to take my business to another level.
Saying yes was the easy part.
But saying no to him kissing me was hard.
Every single time.

The arrangement made it clear that he wasn't just keeping secrets from the public.
He was also hiding things from me.
But I wasn't any better.
I had the biggest secret of them all… one that would reveal itself in nine months.

Digital Books

Book Length: Novel – 150-320 Pages
More Books in this series from Ava Gray
Leave a review about Valentine's Day Proposal (Alpha Billionaire). Login Now