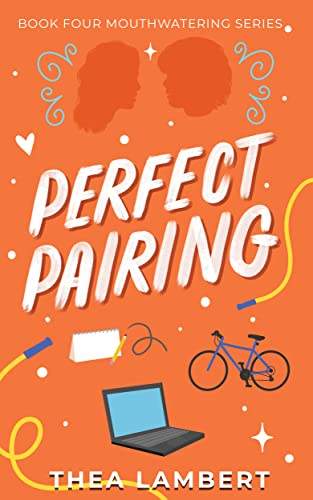 Perfect Pairing: Book Four Mouthwatering Series
By Thea Lambert
$3.99
(Please be sure to check book prices before buying as prices are subject to change)
Willa Brandt refuses to let the world get her down. Spreading the message of curvy acceptance through her blog, the bold, big, and beautiful woman is happy to create a stir with her feisty op-ed piece. So when a gorgeous fitness guru argues her lifestyle is unhealthy, she jumps at the chance to prove the hunk's claims are as false as a rigged scale.
Cade De Klerk works relentlessly everyday to maintain his wellbeing. Scarred by a brush with cancer as a teen, the gym owner is convinced being overweight is a liability and that the sassy writer is sharing dangerous misinformation. And when they're pitted together in a public challenge, the competitive health nut is determined to make her sweat hard enough to reveal she's totally out of shape.
With her buried insecurities resurfacing as she faces mounting career pressure, Willa is surprised by how much she enjoys working with the toned jock. But Cade's manic attachment to exercise in their cardio-crazy workouts leaves him unwilling to explore the explosive chemistry crackling beneath the lycra.
Will they be defeated by BMI or find their way to HEA?
Perfect Pairing is the delicious standalone fourth book in the Mouthwatering series of contemporary romances. If you like quirky characters, laugh-out-loud humor, and a hint of steam, then you'll adore Thea Lambert's sweet surprise.
Digital Books

Book Length: Novel – 150-320 Pages
Leave a review about Perfect Pairing: Book Four Mouthwatering Series. Login Now