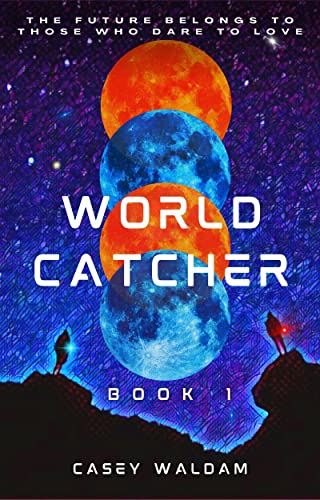 Worldcatcher: A YA Sci-Fi Romance (Worldcatcher Series Book 1)
By Casey Waldam
$0.99
(Please be sure to check book prices before buying as prices are subject to change)
A sinister past, an endless evil, and a future worth fighting for-discover the Worldcatcher Book 1.

Eighteen-year-old Ben Kensi is unable to remember anything. Found alone after a strange accident, and suffering from amnesia, he tries to carry on his life in a loving foster family.But the mystery of his past still haunts him. When he dreams of a startlingly familiar, green-eyed girl with PSI superpowers, things go from strange to horrifying. Suddenly everything is at stake, his fate, and the life of his foster parents and Ann, his little sister. Hunted by deadly strangers, Ben soon finds he has everything to lose if he can't recall his past and help the green-eyed girl from his dreams.
But what will he do when he discovers that the answer he seeks may have the power to save the world?

Digital Books

Book Length: Long Novel – 320-650 Pages
Leave a review about Worldcatcher: A YA Sci-Fi Romance (Worldcatcher Series Book 1). Login Now