Beauregard and the Beast: An MM Romance Fairy Tale Retelling
Beauregard and the Beast: An MM Romance Fairy Tale Retelling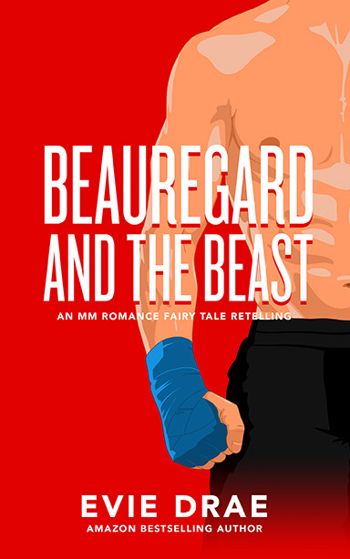 Beauregard and the Beast: An MM Romance Fairy Tale Retelling
$0.99

$2.99

(Please be sure to check book prices before buying as prices are subject to change)

---
Champion MMA fighter Adam Littrell is preparing for the biggest fight of his career. If he wins, he'll add another proverbial notch to his record-breaking title reign. If he loses, he's on the fast track for retirement. But when he opens the door to a distraction in the form of the nerdy and awkward Bo Wilkins, staying focused becomes a struggle.
Aware of his new employer's surly reputation, Bo expects to earn the generous salary his position as Adam's live-in personal assistant offers. However, as chemistry sizzles beneath the guise of an unexpected friendship, Bo discovers the Beast hardly lives up to his name. And when a shared love of books leads them to study for their GEDs together, the possibilities for their future take on a much rosier hue.
But just as their relationship finally finds its footing, an emergency with his sister pulls Bo away and he drops everything. Including Adam.
Until now, Adam believed the most significant fight of his life would be a physical one. But with the defense of his title hanging in the balance and Bo no longer by his side, he makes a grim realization.
His greatest prize can't be won in the octagon.
Read More...
---
Audiobooks
---
---

© 2022 CraveBooks. All rights reserved