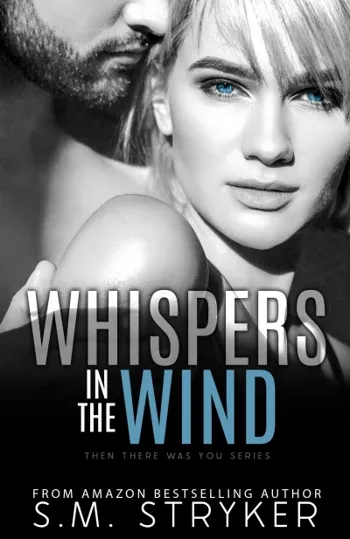 Whispers In The Wind: Callie and Kai's Story (Then There Was You Book 1)
By SM Stryker
$3.99
(Please be sure to check book prices before buying as prices are subject to change)
I've always believed things happen for a reason.
But things don't always happen the way you planned.
Callie thought her life was finally changing, she was so
close to grasping the brass ring.
Then tragedy struck.
When she met Maison Keller. Tall and handsome, he could've
made any girl swoon. Love with him didn't quite feel the same, but after losing
her first love, she knew that things could never truly be the same as before. Could
they?
My life with Maison was great. We own the hottest club in
town, what else could you ask for?
At least, that's what she thought. Suddenly he began to
change.
Once again, her life came crashing down, but this time she
was running from her past. By the time she'd met Kai, she'd given up on love.
Losing everyone you love had irreparable effects on a person, and she wanted
nothing to do with the man who swallowed her up with the emerald fire of his
gaze.
They say true love only finds you once, but Kai wants me to
believe that the third time's the charm.
Will this man with the golden heart convince her to stay?
Digital Books

Book Length: Long Novel – 320-650 Pages
Leave a review about Whispers In The Wind: Callie and Kai's Story (Then There Was You Book 1). Login Now